Brazos Bottom Belles & Beaus is a modern square dance club in Sugar Land Texas, a southwestern suburb of Houston. Garland Smith is our club caller. We dance on Tuesday nights, mainstream/plus with line dancing between tips. Both single dancers and couples are welcome.

The club dances at Faith Lutheran Church, 800 Brooks Street, Sugar Land, Texas. (Click on the link for a map) Our regular dance time is from 7:30 until 9:30 pm on Tuesdays. We offer Plus Workshops from 7:00-7:30. We invite you to come dance with us.
Our Graduates put on a great skit at their Graduation celebration.
Balance the Box
Lines Squared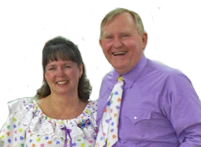 Garland Smith became our club caller in March 2012. He started calling in 1976 after taking a set of Square Dance lessons with the "Picayune Squares" Square Dance club in Picayune, Mississippi. Garland calls at the Mainstream/Plus level primarily in the Houston, TX area. Garland also cues Phase II and III Round Dances. He is a member of ROUNDALAB and the Houston Caller's Association.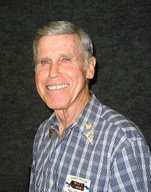 When he is not volunteering at the Houston Livestock Show & Rodeo, Bill Sharber leads us in line dancing between tips. Bill is an award winning clogger and loves to dance.